How to Sanitize Your Vehicle of Coronavirus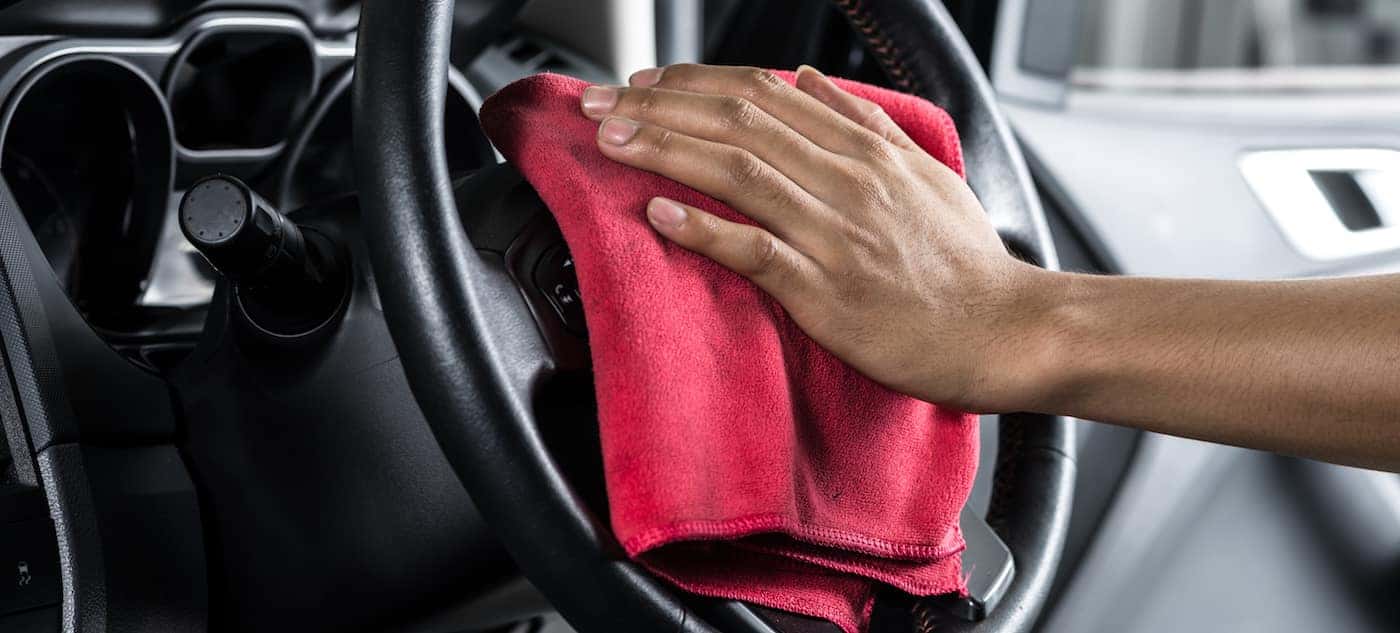 At Thys Automotive Family, keeping drivers safe on the roads of Marshalltown and Cedar Rapids is a top priority. This also includes keeping drivers healthy. If you have been wondering about ways to stop the spread of infectious diseases like Coronavirus, a great way to do so is to sanitize your vehicle, especially any high-touch areas. We have created a helpful guide detailing how to sanitize your vehicle from Coronavirus. Contact Thys Automotive Family if you have any additional questions.
---
---
Preventative Steps
To limit the spread of infectious diseases while running errands or commuting to and from work, there are a few personal practices and habits that should be followed.
When you leave your home, especially when heading to places where proper social distancing can be a challenge, wearing a face mask to cover your mouth and face is highly recommended.
When you get home, make sure that you wash your hands thoroughly.
Taking a small bottle of hand sanitizer with you while you are on the go can help when you are somewhere where it is not possible to wash your hands properly.
What to Use When Sanitizing Your Vehicle
Before you can sanitize your vehicle the right way, you need to find the proper materials to eliminate viruses and germs that can linger on the surfaces of your vehicle. Disinfectant wipes can be used on the interior and exterior of your vehicle — from seats to handles to the control buttons.
If you are unable to find disinfectant wipes that are safe for your vehicle, soap and water can also do the trick. Keep in mind that you will need to clean the surfaces of your vehicle gently. If you rub the surface too hard, damage can occur to the vinyl, plastic, and leather materials in your vehicle. Hydrogen peroxide and bleach are two other popular products used for sanitizing surfaces, however, these are too harsh for your vehicle. You also do not want to use products that are formulated with ammonia, a common ingredient in many glass cleaners.
Where to Focus
Once you have found the right products to clean your vehicle safely and effectively, you'll want to pay close attention to those prime spots for bacteria, viruses, and other germs. Clean the interior seats in addition to these other high-touch areas:
Steering wheel
Control buttons for navigation, air conditioning, etc.
Paddle shift levers
Gear selector lever
Turn indicator stalks
Console armrests
Display screens
Cupholders
Cubbyholes
Air conditioner vents
Door handles
Learn More About Vehicle Care with Thys Automotive Family
Now that you know how to sanitize your vehicle, you may have more questions about vehicle care. Our team would be more than happy to answer them for you. Contact us today for more information. Our service center is here to assist you.